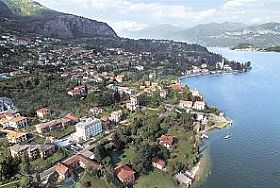 Mezzegra, along with Bellagio and Varenna, contributes to the breathtaking beauty of one of the most renowned Italian landscapes - Lake Como. This charming village of 952 inhabitants is actually a colleciton of five districts overlooking the lake.
First mentioned in the annals of history in 1049, Mezzegra was involved into the battle between Guelphs and Ghibellines and had some tax exemptions, becoming part of the Duchy of Milan in 1421. A darker part of history happened here in the district of Giulino where famous fascist Benito Mussolini, and his lover Claretta Petacci, along with some fascist hierarchs were executed (or killed, the debate is still open) by a firing squad in 1945, closing an ugly chapter in modern Italian history.
A sort of macabre tourist attraction, the villa is marked by a sign simply prolaiming "site of historical importance". The room in via Riale, 4 where the hierarchs spent their last night is in the house now owned by Mr Giacomo De Maria and has been kept intact, and it should be easily visitable.
The old town center of Mezzegra used to be the 16th century district of Bonzanigo, where richly frescoed buildings like Palazzo Brentano, Casa Rosati, Casa Abbate, and Palazzo del Vescovo have preserved the traces of the fortunes and opulence that once dwelled here.
The church of St Abbondio, the Patron Saint of Mezzegra, is something to see; it overlooks the lake with a beautiful original concave façade and frescoes attributed to Giulio Quaglio, along with sumptuous Baroque furnishings. The church called Chiesa Nuova is a rare example of Rococo style.
There are plenty of walking trails in the hills; especially popular is the one to Monte degli Stampi (Mount of Moulds), so-called for the presence of fossils and phenomena of karstification, similar to real human prints molded in clay.
In the summer, there is the rollicking Palio di Mezzegra, a sumptuous event of Medieval games and a parade in costumed splendor, with the various villages competing and taking part.; it is held in July.
There are some heritage grapevines that are still cultivated producing a lovely red wine called Mugnano, that you should enjoy while relaxing in any of the traditional small local bars.
Been there? Done that? Share your experience and tips!
Haven't visited yet? Have questions about Mezzegra? Ask them here!
Explore nearby towns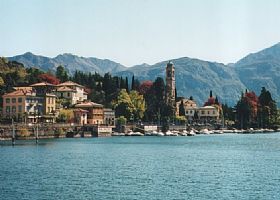 Tremezzo is one of the most popular tourist attractions of Lake Como, situated on the western shore of Lario, just in front of Bellagio, with a stunning view of the central basin and the Grigne.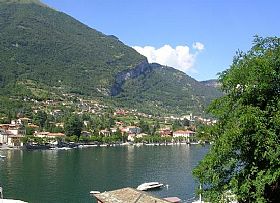 The western branch of Lake Como, 27 Km north of Como, holds the village of Lenno.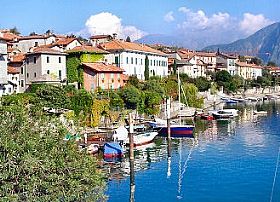 Ossuccio sits on the shores of Lake Como, its pretty pastel houses reflecting on the water.