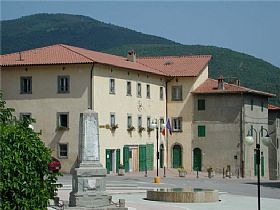 A quiet country town in the geographic center of Italy, Lisciano Niccone is located right along the line where Umbria sweeps into Tuscany. It's just minutes from Lake Trasimeno, with its charming islands and laid-back lakeside atmosphere.
Lisciano Niccone was a Medieval town under the domain of Perugia until it passed to the Papal States in the 16th century. It retains the ruins of its castle from the 11th century on a hillside nearby. Other characteristic castles dating from the same era dot the surrounding countryside. Of particular interest is Castello Pierle, a striking stronghold that is actually across the border in Tuscany but just a quick trip away. The Romanesque church of San Biagio in the castle compound is a delightful chapel.
Lisciano has the interesting Church of San Niccolo', dedicated to Saint Nicholas, with a painting done in Raffaele style. The little town is surrounded by verdant hills, green-grey olive groves, rows of grapevines, and smiling sunflowers. Every July, Lisciano throws a pasta party to celebrate its local, handmade specialty with the Sagra di Bringoli. A tasty way to spend a day!
Lisciano Niccone is in a tranquil and lovely setting, near the more famous cities of Cortona, Perugia, Gubbio, Arezzo, Assisi and Montepulciano.
Been there? Done that? Share your experience and tips!
Haven't visited yet? Have questions about Lisciano Niccone? Ask them here!
Explore nearby towns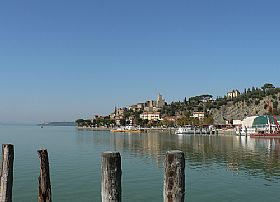 On the northern rim of Lake Trasimeno, where the water meets the rock, sits Passignano, a town with an interesting combination of nature and history, art and folklore.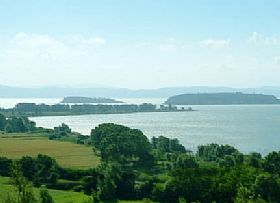 What looks like an ordinary lakeside town was actually the scene of one of history's epic battles.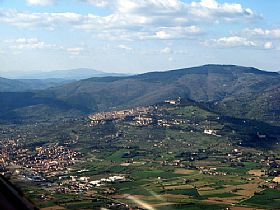 Terontola is a tidy country town at the foot of the hill near Castiglione del Lago.