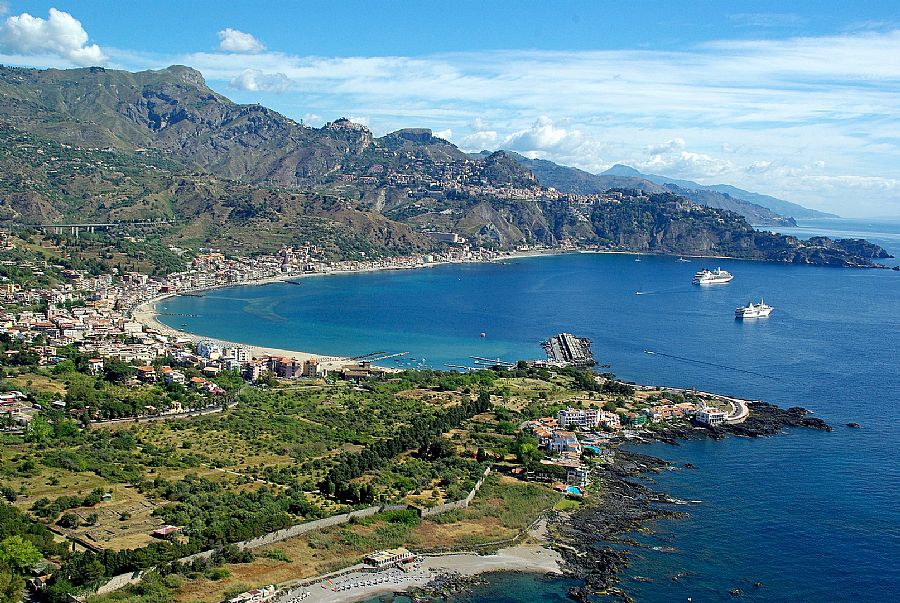 Once a sleepy fishing town, the seaside resort of Giardini Naxos grew in the 1970s and become one of Sicily's premier beach destinations. Sitting south of Taormina, it's in a beautiful spot with a crescent-shaped sea front that is heralded as one of the most beautiful on the Ionian Sea. That it developed rather recently doesn't neglect its ancient history, as archeological sites in the area attest to a very long history, indeed.
Naxos was founded in 734 BC and according to some historians was the first Greek colony on the island of Sicily. The head of the expedition was Teocle with settlers from Calcide Eubea and the island of Naxos in Greece. The current city became a sister city of its founders' hometown, Calcide Eubea, and the event was memorialized with a beautiful sculpture by Carmelo Mendola of Nike. It was placed at the point of Capo Schiso' facing the sea that brought those Greek founders here. The sculpture was inspired by Nike of Samotracia, the goddess of victory, that is in the Louvre. The sculpture is the symbol of the city.
At the Cape of Schiso' excavations revealed the ancient city with temples and buildings that date to the 5th century BC. Part of the original town wall was uncovered, as well as a temple dedicated to Aphrodite. The archeological park sits next to the Castello di Schiso', which had Norman origins then Spanish renovations. (It is in disrepair at the moment but was acquired by the city and will someday become home to a museum and exhibition halls.)
But of course the main focus is on the sea and the beach, with the town's protected bay below green hills, it is lovely. There are areas of fine sand and other spots of pebble beach. From Recanati to Porticciolo Saja with its fishing boats, there are plenty of spots to enjoy the sun and water. Many people with kids appreciate that the water has a gradual deepening.
If you get tired of the sea and want a walk in the hills, head to the Gole dell'Alcantara, uphill from Giardini Naxos. The canyons give a totally different view of Sicily!
Been there? Done that? Share your experience and tips!
Haven't visited yet? Have questions about Giardini Naxos? Ask them here!
Explore nearby towns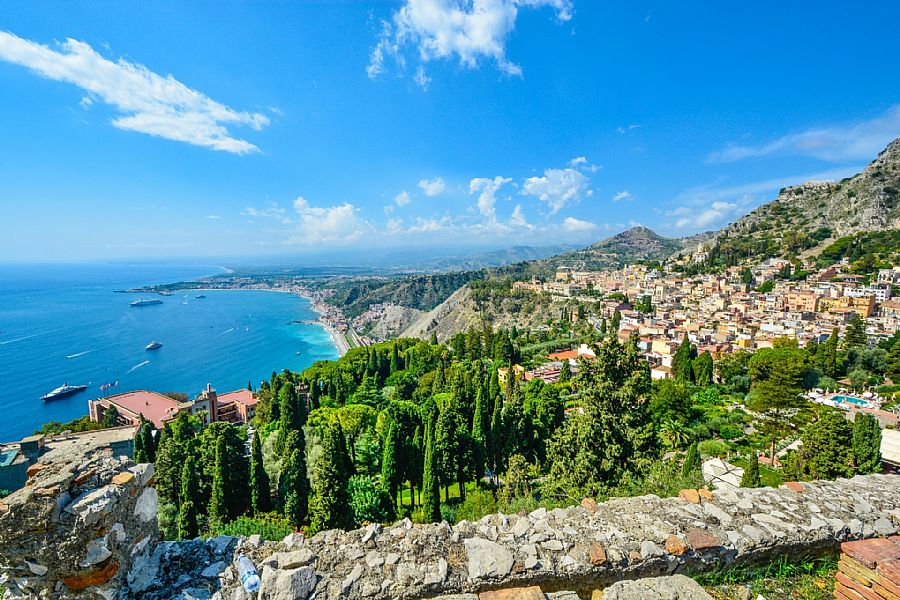 Taormina embraces its Greco history while sitting on the sandy beaches of the Mediterranean Sea.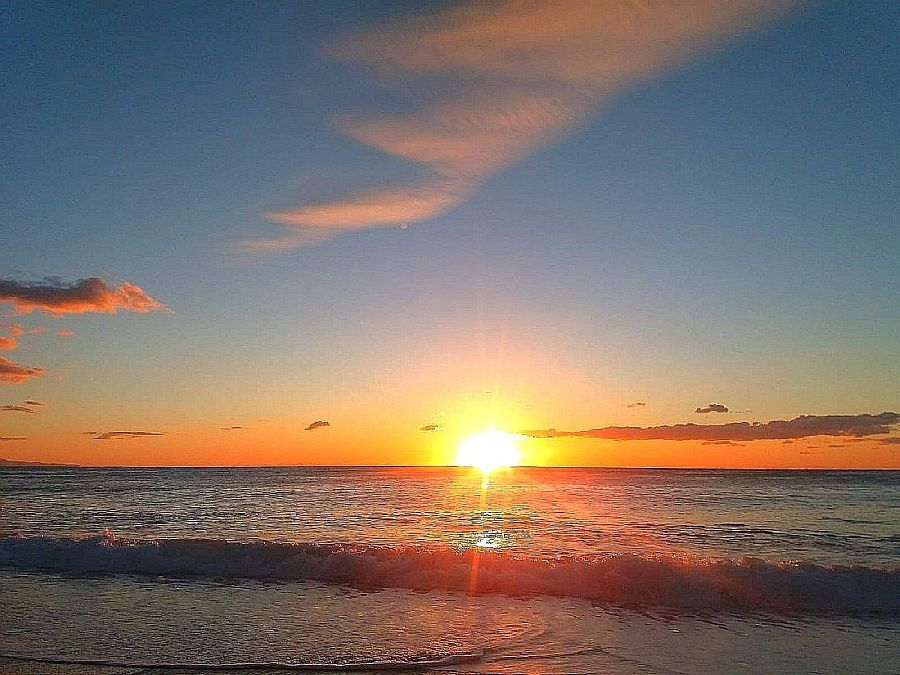 A part of the town of Fiumefreddo di Sicilia, the Marina di Cottone is the seaside village that faces the Ionian Sea.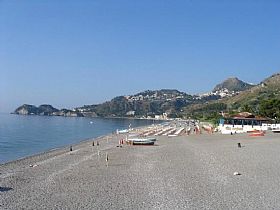 One of the longer beaches of Taormina stretches along the Bay of Mazzeo.