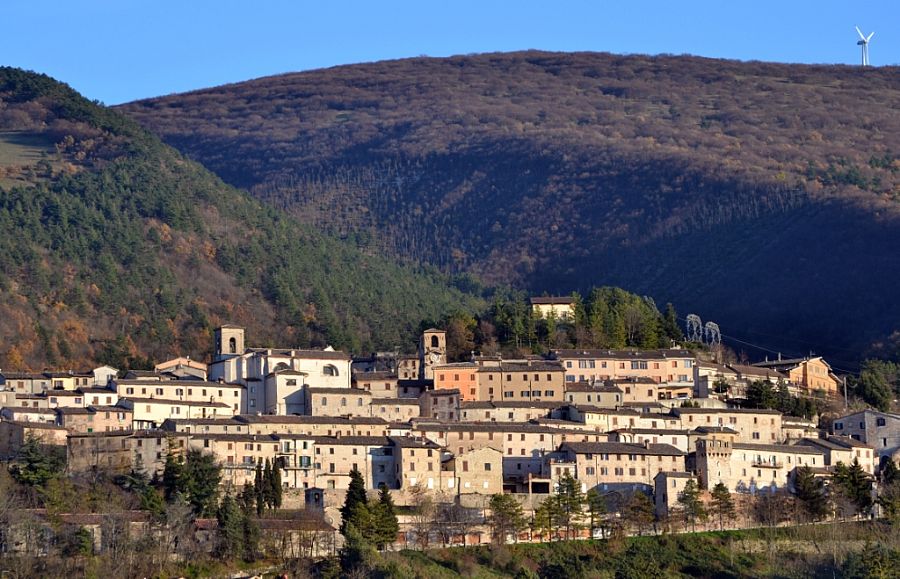 The hamlet of Fossato di Vico has two distinct zones - the lower valley section along the Via Flaminia and the upper historic borgo on the hill. The narrow lanes preserve the medieval character of the old town, a joy to walk around and step back in time.
The town's founding goes back to the ancient Umbre people, who were then subdued by the Romans in the 3rd and 2nd centuries BC. They built the Via Flaminia in 220 BC, which came here, and built a changing station and respite spot called Hellvillum. The town was a crossroads and hospitality service locale, a "rest area" along the ancient Roman super-hghway.
That important road also brought the invading Goths tromping along it with hoards of help in 410 and they pillaged and destroyed as they marched, including Hellvillum. Another town was built by the Byzantines, wo gave it the name Fossaton. (The "di Vico" part was added in the 1860s.) In 1540, it came under the rule of the Papal States, though it passed statutes in 1386 to be an independent comune. That fact is celebrated on the second week of May with the Festa degli Statuti, with parades and events in opulent medieval garb, with games, ancient crafts, and plenty of food and wine.
The festa di San Martino is also a big deal, dedicated to Saint Martin, it is the day when the new wine is sampled. It's held on November 11.
The town has a lovely atmosphere to enjoy with "rughe" - covered walkways with stone vaults with pointed archways. Don't miss the castle and the old Palazzo Comunale; formerly the town hall it now is home to the "antiquarium" museum. The tall tower is the defining monument of the main piazza.
The cuisine centers on the seasons but especially important in this area was the castagne -chestnuts. Called "the tree of bread" many local recipes rely on chestnut flour. Sample the pasta or the castagnaccio bread.
Nearby the Parco of Monte Cucco offers 120 kilometers of signed trails for hiking, along with an underground cavern to explore.
Been there? Done that? Share your experience and tips!
Haven't visited yet? Have questions about Fossato di Vico? Ask them here!
Explore nearby towns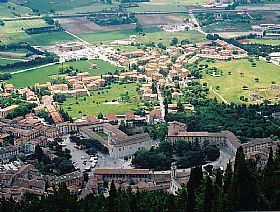 Gubbio is a delightful village of the Umbria region, whose charm is reatained in its medieval buildings, churches and streets, that create an old-time, mysterious atmosphere.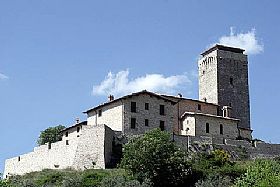 In the heart of Umbria's green hills, Valtopina is a hamlet in a splendid natural setting.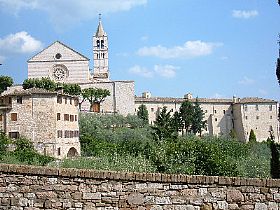 Assisi is renowned for its beautiful setting and its famous hometown boy who became a symbol for peace and virtue, and who also became a saint, St Francis.