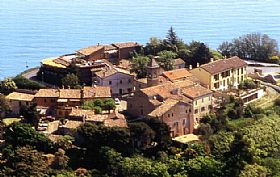 The curving road follows the hillside and the coastline along the Adriatic Sea and leads you to the gorgeous Regional Nature Park of San Bartolo, where Fiorenzuola di Focara sits, surrounded by glorious nature. Wander the medieval lanes that wind through the semi-circular concentric outline of the town to reach the top of the cliff and the old church. The defensive castle was knocked down by an earthquake, but parts of the protective wall and the main gateway still stand. The bell tower of Sant'Andrea still juts up proudly. Walk around and soak in the Old World ambiance that this pleasant hamlet exudes, and breath in the sea air that wafts up from the Adriatic.
Its position on a rocky peak gives it beautiful panoramas and a dramatic setting. It is located within the Nature Park of San Bartolo, ensuring pristine and undeveloped surroundings with plenty of nature trails, wildlife and clean air to enjoy.
Originally called only Firoenzuola, it was given the second identifier of Focara in 1889, supposedly for the fires that were built to help guide sailors around the promontory ("fuoco" means fire in Italian). It was part of a coastal defensive system, along with Casteldimezzo and Gradara, during the feuding eras of the city-states, especially Ravenna and Pesaro. Today, it is a quiet but lovely place with gorgeous views, and trails that take you down to the sea where you can enjoy relative solitude on little hidden beaches.
Been there? Done that? Share your experience and tips!
Haven't visited yet? Have questions about Fiorenzuola di Focara? Ask them here!
Explore nearby towns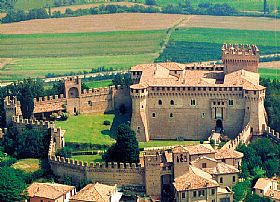 Experience centuries of history in a stunning setting at the walled hamlet of Gradara.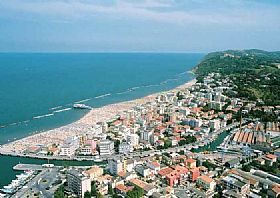 The last town in Le Marche where the region meets Emilia Romagna, this seaside town takes it out with a bang.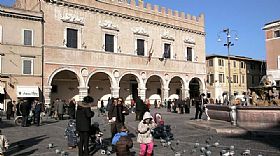 This bustling city of 94,000 people is the second largest in the Marche region and blends a charming historic center with a busy port and light industry.