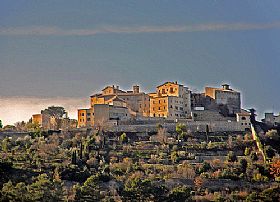 This village near Rieti is surrounded by ancient walls, which protect the low houses with walls eroded by the passage of time.
The small road network makes it look like a typical Roman city and, along the main street, there are thriving craft shops, first of all, as the traditional processing of the tissues. Farfa was founded by Lorenzo Siro arrived in Italy in the fifth century from Syria, during the persecution of Aryan heretics in the East. Once reached the valley of Farfa, Siro built the first church on the ruins of a pagan temple dedicated to the goddess Vacuna. After the death of its founder, the church was burned by the Lombards, not yet converted to Christianity, and the survived monks emigrated in monasteries arose nearby.
In the seventh century, once ended the barbarian invasions, the monastery was rebuilt thanks to the work of some monks led by Tommaso da Morienna. In the early eighth century, after the Lombards conversion to Christianity, Farfa enjoyed the protection of the Duke of Spoleto and acquired by the Duke Faroaldo many possessions, so as to make Farfa a small autonomous state. Farfa reached its peak, until it was besieged by the Saracens in 890. Troops ordered to defend the Abbot Peter I resisted for seven years, until they decided to leave the Abbey, which became easy prey to the Saracens.
The Saracens amazed by the beauty and the facilities of the place, respected the place. When the latter fled, the inhabitants of neighboring villages began to make raid of what there was inside, and accidentally caused a fire that destroyed it. Under the leadership of Bernard I, the Abbey became imperial and, in 999, adopted the rule of the French monastery of Cluny. During the reign of Henry IV and Henry V, the Abbey, being deployed on their side was involved in the Investiture Controversy between the papacy and the empire. The fight ended with the Concordat of Worms in 1122, which decided the absolute sovereignty of the papacy over the lands of the Church. Thus began the decline of the abbey, which also lost the imperial title as well as its autonomy and was subject to the will of the Pope.
Been there? Done that? Share your experience and tips!
Haven't visited yet? Have questions about Farfa? Ask them here!
Explore nearby towns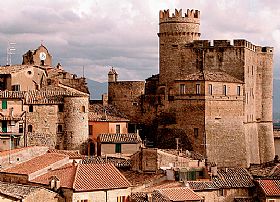 Nazzano is less than an hour north of Rome and yet a world away.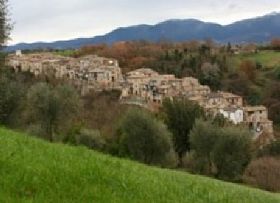 San Polo di Tarano is an ancient medieval village in the countryside but just 45 minutes from Rome.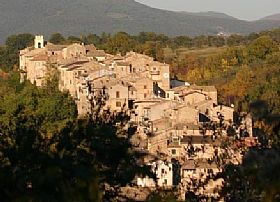 Tarano is a charming village located in the Sabina (near Rieti), on the slopes southwest of the mount Cosce, in the hilly area between the River Tiber and the middle valley of the river L'Aia.