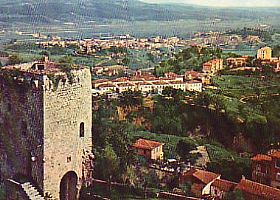 It seems that he powerful Etruria, with its silent and disconcerting gods, has had in Chiusi one of its most important urban centres... The Romans tried in vain to choke the traces of that great civilization, whose memories overshadowed their growing power.
Chiusi, so rich in findings and visible traces of a glorious past, seems to take revenge now for the time, re-proposing its shelved greatness and beauty.
Chiusi, known as Chamars, was indeed the most powerful city of the Etruscan Dodecapolis, even though the toponym derives from Clusium (military Roman station founded in 296 BC).
The first medieval document about Chiusi dates back to 1191, a deed of gift in which the Pope Celestino III gave Mount Venere to the local bishop.
Mount Venere plays an important rule into the suggestive Etruscan environment. Specially when, coming out the Scimma Tomb, under Montebello, you can see it in front of you.... and it's just magic! At the sunset with that magnificent pine on top of it, like supervising other revelations.
Among Siena, Perugia and Orvieto, Orvieto was the first city dominating Chiusi until 1231, when the village got conquered by Siena, that sculpted its coat of arms on top of the ancient fortress (built into the XII century and compressing a large Etruscan zone, rich in tunnels and underpasses).
In 1552 Ascanio della Cornia captured Chiusi to Carlo V, but in 1556 the village was reabsorbed into the Medicean power... The noble family of Medici drained Val di Chiana and the whole area surrounding Chiusi, allowing a fast revaluation and resurrection of this splendid zone.
Around a century ago have been found some hugely fascinating Etruscan tombs that, every year, attract tourists coming from everywhere.
A large stretch of Etruscan walls have been discovered in Via Violella, where you'll be able to admire the stunning hypogeum (Tomba della Scimmia and Colle Casuccini, of the first half of the V century BC, with frescoes representing funeral games; Hellenic tombs of the Grand Duchy, Pellegrina and Porsenna, and so on...).
Chiusi's artistic production is characterized by funeral sculptures: archaic ossuaries with bronze masks; Canopus dating to the VII and VI centuries; statues; relief representing banquets, games, funerals; the typical stone or clay small urns dating back to III-II centuries, often made in series and decorated with extremely bright colours.
You'll be amazed by the gorgeous findings collected and preserved into the National Etruscan Museum, instituted in 1870.
Been there? Done that? Share your experience and tips!
Haven't visited yet? Have questions about Chiusi? Ask them here!
Explore nearby towns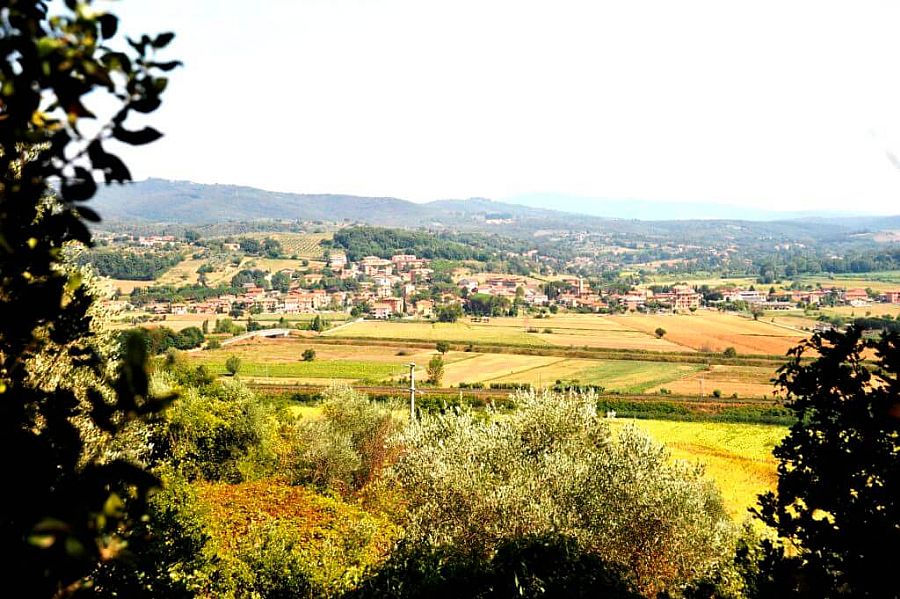 In the country outside Citta della Pieve, the frazione of Moiano has medieval roots though it is a more modern town today.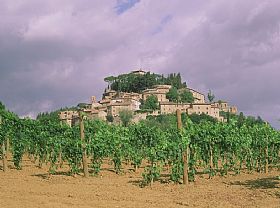 Cetona is a typical mediaeval town nestled at the foot of the mountain bearing the same name.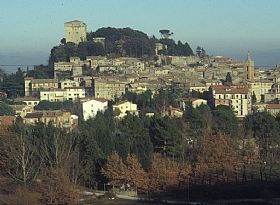 Sarteano rises at foot of the Cetona Mountain in panoramic position.