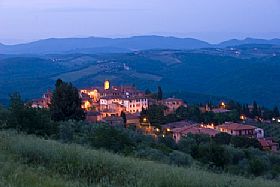 A typical Tuscan village that grew up around the fortified castle of Aiola, an outpost of Siena (at a distance of 15 km), during the endless conflicts with its great rival, Florence.
The first citation about the splendid village of Vagliagli, ancient hamlet of the XIII century, dates back to 1226 and tells of the Romanesque Church of St Cristoforo, of which you can still find some traces into classic lines of the current bell-tower. Beside the church you can make out in the distance the ruins of a building made in "filaretto di alberese", a special type of grey and and yellow clayey limestone, with traces of the ancient ogive arch portal.
The village is situated in the middle of a marvellous basin where to enjoy a stunning view: Vagliagli is indeed one of the most frequented places in the area of Chianti for its natural beauty and magnificent landscape position.
Every year at the end of September the locals make a lovely party to celebrate the grape harvest... It's something truly suggestive set in a joyful atmosphere!
What you must see...
Inside the church, on the left, there's a fresco painted by the Sienese School dating to the XVI century, representing St Cristoforo, St Bernardino and St Sebastiano.
The notable marble font by Lorenzo di Mariano, known as "Il Marrina" dating to the XV century.
A panting attributed to the workshop of Rutilio Manetti, representing the "Madonna in Gloria between St Cristoforo and St Caterina d'Alessandria".
A triptych in seventeenth-century Sienese style with St Peter and Stefano, by Bruno Marzi of 1940.
Curiosity...
The name Vagliagli means "Valley of Garlics". The wild garlic appears indeed even into the town's coat of arms: a hand holding a bunch of garlic ;-)
The town offers an excellent restaurant, some food stores and a post office along with a great peaceful environment.
Been there? Done that? Share your experience and tips!
Haven't visited yet? Have questions about Vagliagli? Ask them here!
Explore nearby towns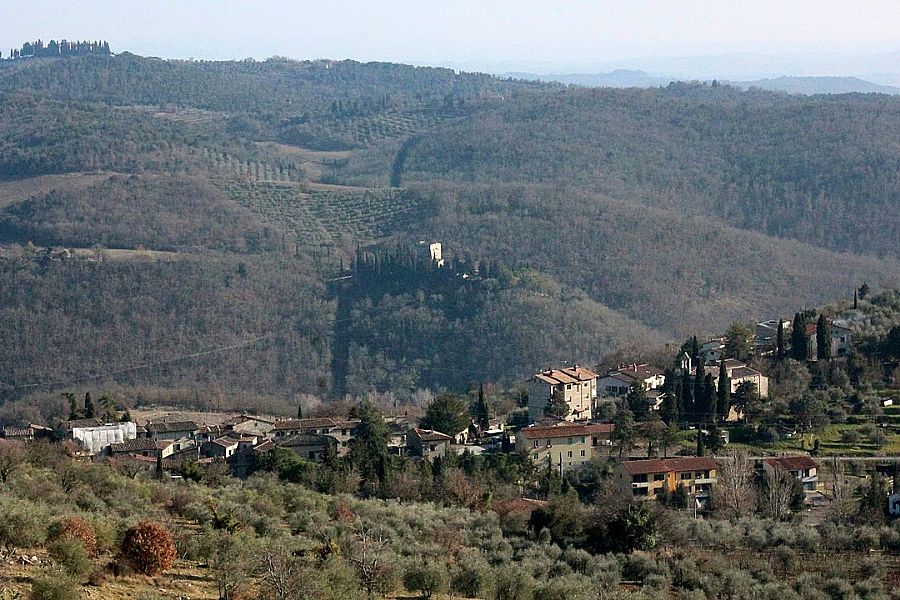 In the heart of Tuscany's Chianti zone, the less-known hamlet of Lecchi in Chianti sits amidst hills and woods near Gaiole in Chianti.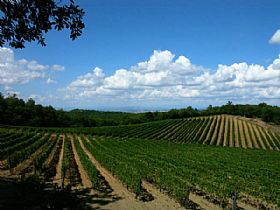 This tiny village in the heart of Chianti wine country enjoys the classic Tuscan landscapes seen in films and books.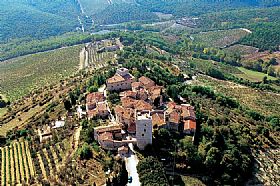 Radda in Chianti rests in the idyllic hills of Tuscany.