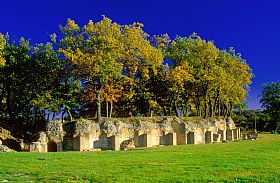 Near Macerata in central Marche is a lovely town and archeological site called Urbisaglia. The Roman settlement was established here, called Urbs Salvia, in the first century BC, while the town sprang up in the Middle Ages. At the Parco Archeologico you'll find the remains of a Roman amphitheater that was built under the rule of Emperor Titus, along with fortification walls, a temple, and the ruins of a Greek theater, all in a nice countryside setting. There is an archeological museum that displays the artifacts found on the site.
The medieval town is a pretty brick-built hamlet with a friendly atmosphere and characteristic streets to wander, decked with carefully-kept old buildings, some palazzi and churches. The city gates are still intact, and the historic center is still anchored by the imposing castle, complete with buttresses and rounded towers. It is beautiful at night when it is floodlit, too. There is a well-known restaurant that is popular with locals from all around the area, worth stopping for a meal if you're in the area.
The Park and Abbey outside town is another good reason to visit Urbisaglia. The Abbaddia della Fiastra was established as a monastery by Cistercian monks. The abbey, named Abbazzia di Chiaravalle di Fiastra, was built in 1142 and is an impressive Romanesque church. Another church dedicated to San Rocco and San Sebastiano was built in 1429 and holds lovely frescoes. The area is a nature preserve with an agricultural zone, a river and woods that can be seen along the nature trails.
Been there? Done that? Share your experience and tips!
Haven't visited yet? Have questions about Urbisaglia? Ask them here!
Explore nearby towns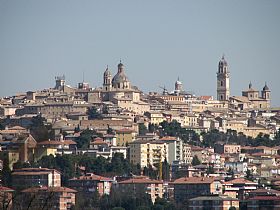 One of Marche's cultural capitals, the city of Macerata spreads over a hilltop in a beautiful spot.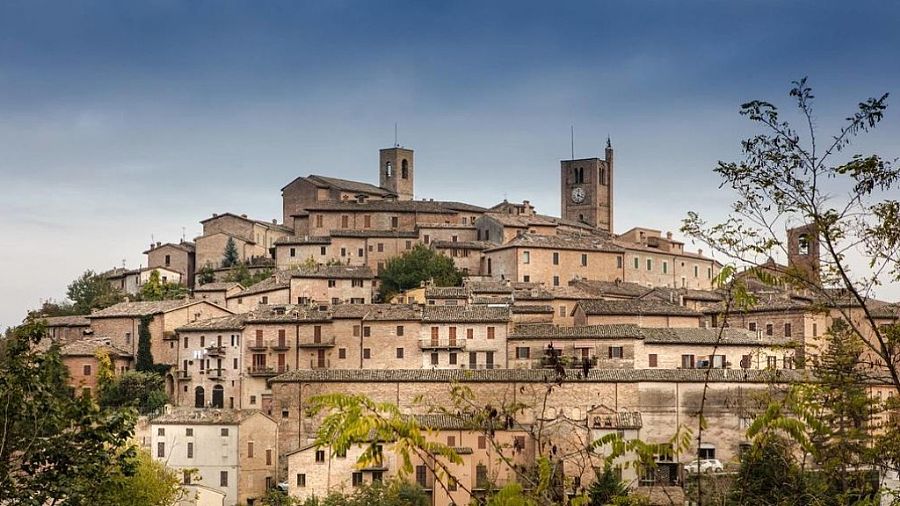 A brick-built hill town in Le Marche that is so charming it is named as "one of the prettiest towns in Italy" and also awarded the prestigious "Orange Flag" from the Italian Touring Club.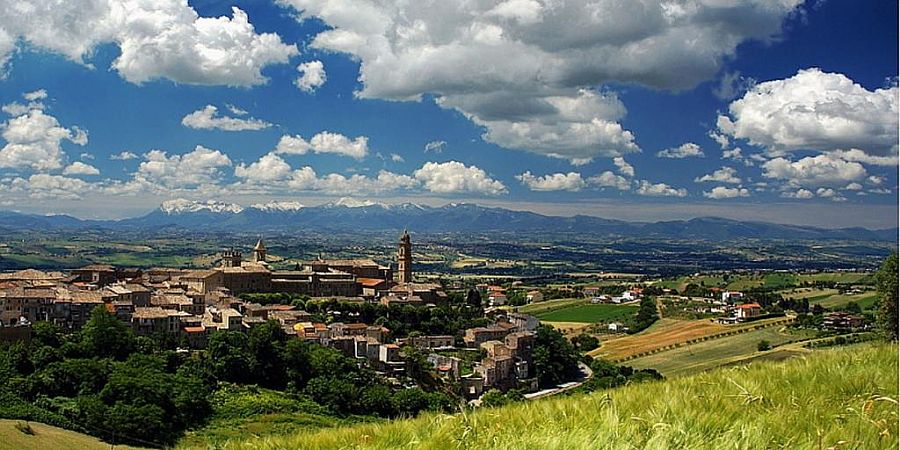 A picture-perfect town occupying a low hill, Morrovalle is just a few minutes from the Adriatic Sea, in the gentle hills of Le Marche.