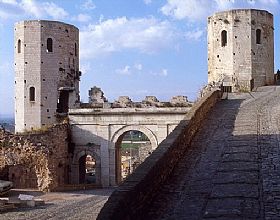 Spello is a jewel box that preserves a considerable artistic and cultural heritage. It is situated on the gentle hills of the Subasio Mountain and surrounded by Roman and medieval walls.
The built-up area, from the Subasio limestone, evolves along narrow and tortuous streets, examples of medieval settling. Remains of the amphitheater, the walls and the gates from the period of Augusto, among which the monumental Porta Consolare, still today southern entrance of the town are evidence of the Roman period.
Taking the Consolare street, the Matteotti square is reached, where the church of Santa Maria Maggiore (12th -13th century) can be found with the Chapel of Baglioni, decorated by splendid frescoes of Pinturicchio and paved with the majolica of Deruta. Other frescoes by Pinturicchio are in the opposite chapels of the crossvault; frescoes by Perugino are in the presbytery and, above the greater altar, an elegant ciborium from the year 1515.
Not distant, there is the church of Sant'Andrea from the 13th century that preserves a large table of Pinturicchio. In Repubblica Square rises the ancient Palazzo Comunale that has an ogival portico from the 13th century. Just a little ahead, the church of S. Lorenzo can be found, with the remains of the 12th century construction and valuable paintings, sculptures and wood carved artifacts.
Luminous gardens in the back of the residences and unexpected panoramas from the different levels on which the town is situated, complete the urban landscape, making Spello, like other Umbrian towns, a place to be visited both for the treasures it preserves and for the scenic views it offers.
An event not to be missed in Spello is the "Infiorata": during the week-end of Corpus Domini (64 days after Easter) the streets of the village are decorated with beautiful paintings made entirely of leaves and flowers. A reason of its own to visit.
Been there? Done that? Share your experience and tips!
Haven't visited yet? Have questions about Spello? Ask them here!
Explore nearby towns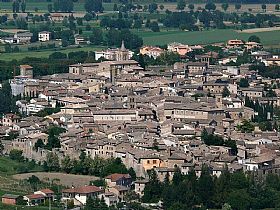 The prosperous town of Bevagna, has pre-roman origins.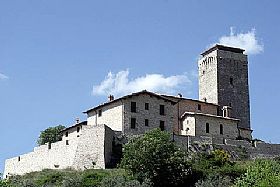 In the heart of Umbria's green hills, Valtopina is a hamlet in a splendid natural setting.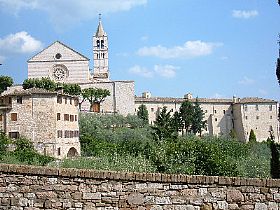 Assisi is renowned for its beautiful setting and its famous hometown boy who became a symbol for peace and virtue, and who also became a saint, St Francis.