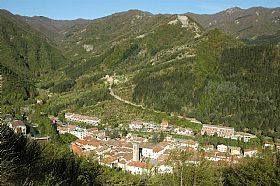 Nestled next to Tuscany just across the border in Emilia Romagna, San Piero in Bagno is half-way between Arezzo and Cesena. It is set in a valley in an area of natural beauty and resources, with hot springs, woods, mountains and lakes. The town has a mix of old world charm and new industry to keep it going.
For outdoors enthusiasts, there is mountain biking along with road cycling, hiking, and horse riding. Hot springs abound in the area, so there are spas and open-air pools to enjoy. In town, there are some palazzi and churches, charming lanes, and a weekly mercato in the piazza. The Torre Civica is the medieval crenellated clock tower that still stands tall and proud. Palazzo Pesarini is a intriguing palace built in the 1700s with opulent decorations and secret staircases and passages. The church of San Pietro in Vincoli is a neogothic modern church that houses a crucifix by della Robbia, while the Romanesque Basilica di Santa Maria Assunta is its contrast, built in 861. It has pretty paintings, a della Robbia sculpture and a relief carving from the workshop of Donatello.
There are services, shops, restaurants and coffee bars in San Piero in Bagno, with country agriturismo restaurants scattered around the area. Castles are scattered in the surrounding hills.
Been there? Done that? Share your experience and tips!
Haven't visited yet? Have questions about San Piero in Bagno? Ask them here!
Explore nearby towns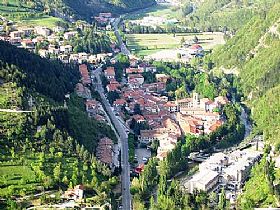 In the verdant green mountains of Emilia Romagna, the town of Bagno di Romagna rests right where the region brushes up against Tuscany.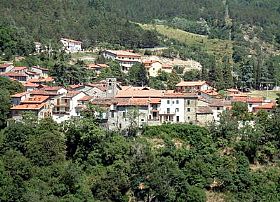 The village of Moggiona stands on a rocky outcrop in the middle of a small secluded valley, about 700 meters above sea level.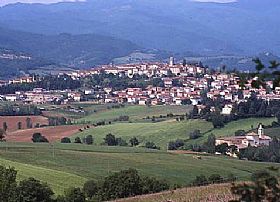 Lying on a low hill north of Arezzo, Bibbiena offers small town life in a lovely setting.