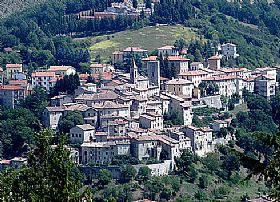 Sitting on a hillside above the Tiber Valley, Pietralunga is a pretty place of stone streets and green countryside. While it likely dates to the Etruscan Age,the Romans left a number of beautiful villas scattered about town, which is mainly medieval in character.
The quiet town still preserves the medieval walls surrounding the old town center, entirely intact. The dominating feature is the Rocca Longobarda, a stronghold built during the VIII century.
The Pieve di Santa Maria, located in the ancient part of the village, is one of its greatest monuments. It dates back to the13th century and exhibits an elegant Romanesque portal. There are several other churches with quaint features or fine frescoes to admire as you stroll around the compact historic center.
Pietralunga is known for its culinary products, especially its truffles and white potatoes that are cultivated here. Be sure to stop and enjoy a locally-prepared lunch while you're in the area.
Been there? Done that? Share your experience and tips!
Haven't visited yet? Have questions about Pietralunga? Ask them here!
Explore nearby towns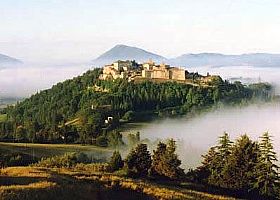 Stroll brick-paved streets and admire balconies draped with colourful flowers; discover nature, medieval art and tradition.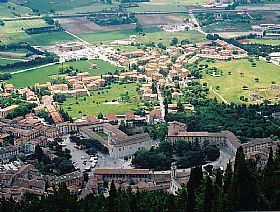 Gubbio is a delightful village of the Umbria region, whose charm is reatained in its medieval buildings, churches and streets, that create an old-time, mysterious atmosphere.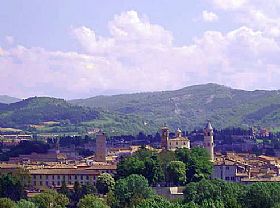 Among the gentle green hills of the Upper Tiber Valley, in luminous landscapes and an intensely cultivated countryside, lies the art city of Città di Castello.