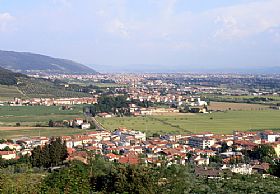 Montemurlo is a town that rests in the hills northwest of Prato. It is only 30 kilometers from Florence and once fell under the Medici territory.
The highlight of the town is the Rocca, the heavy stone castle that once protected the people against attacks. Built by the influential Guidi family, it was a solid structure with crenellated borders and a tower. A borgo (village) was attached to it, still intact today, complete with its charming chapel that dates to the 990s. The castle served as a defensive structure until the Medici era, when it became a noble residence.
Montemurlo has shops, restaurants and services. There are interesting, historic villas scattered around the surrounding hills, testimony of the wealth that once flowed into the valley by way of Florence. The town organizes a nice event periodically called Giardini Antichi (Antique Gardens), with occasional openings and tours of the formal and unusual gardens of the area's villas.
Been there? Done that? Share your experience and tips!
Haven't visited yet? Have questions about Montemurlo? Ask them here!
Explore nearby towns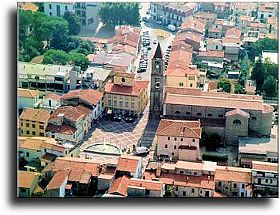 Set between Prato and Pistoia, Agliana is a small town that started in the Roman era.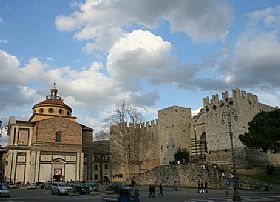 Prato, first Italian textile centre for exports, lies at the foot of Mount della Retaia, at the outlet of River Bisenzio, roughly half-way between Florence and Pistoia.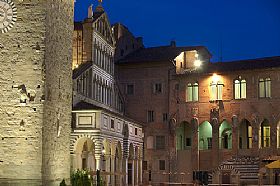 Pistoia (north-west of Florence) is a lovely place for wallowing in rural beauty, enjoying the wealth of watercourses like Ombrone Pistoiese that dimple the land, and provide the opportunity to admire precious ichthyic species in crystalline waters.