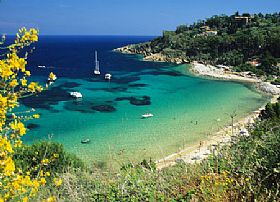 Isola del Giglio is an almost-idyllic island off the Tuscan coast. The mountainous mass rises from the water to reach 496 meters above sea level (nearly 1500 feet). While it sits just 15 kilometers from the mainland, it's a place of unspoiled nature and azure seas. Fringed with 28 kilometers of coastline, Giglio boasts beautiful bays, granite cliffs, cozy coves, and sandy beaches. It's mild climate makes it a year-round destination.
The word "giglio" means lily. The island is certainly carpeted in wildflowers in springtime. Legend holds that when the goddess Venus emerged from the sea, seven gemstones fell from h er tiara and formed the Tuscan archipelago, of which Giglio is a pearl. It was an important Roman maritime trading port, though it proved a rather perilous one as the many ancient shipwreck remains found here demonstrate. A more recent incident occurred when a cruise ship ran aground on the rocky coastline and wrecked just off the island's shore.
There were relentless raids by pirates in the 16th century, and several stone watch towers still stand tall as reminders. The port continues to be an important part of the island's life, attracting sailboats from around the world and motor craft from around the Mediterranean. The island is covered in foliage and remains mostly in its natural state, with a few villages dotting the landscape.
GIGLIO PORTO: Rows of pastel houses line up along the cove providing a colorful backdrop for the masts in the marina. Along the waterfront there are restaurants and boutiques. There are the remains of a Roman villa, a couple of Saracen watch towers, and a load of island atmosphere to be found here.
GIGLIO CASTELLO: Nestled at 405 meters above sea level, Castello is the oldest town on the island. It is still cradled in the fortification walls. The castle for which it was named is known as Rocca Pisana and dates back to 1300. The village is a jumbled of ancient stone buildings crowded together and connected by a labyrinth of lanes, archways, stairways and piazzas. There are vineyards planted on the hills around Castello.
GIGLIO CAMPESE: The more modern part of the island, Camprese sits on the west side of the island and gets good breezes for wind surfing and sailing. There are hotels and restaurants, and the largest of the island's beaches, making it a popular spot. A circular tower rises from the water, built by the Medicis. This is a great place to be at sunset!
Been there? Done that? Share your experience and tips!
Haven't visited yet? Have questions about Isola del Giglio? Ask them here!
Explore nearby towns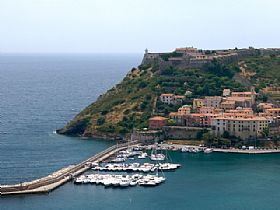 Porto Ercole is a delightful seaside town on the Argentario promontory on the Tuscan coast.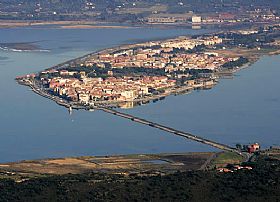 Orbetello is a sliver of a peninsula with and island feel.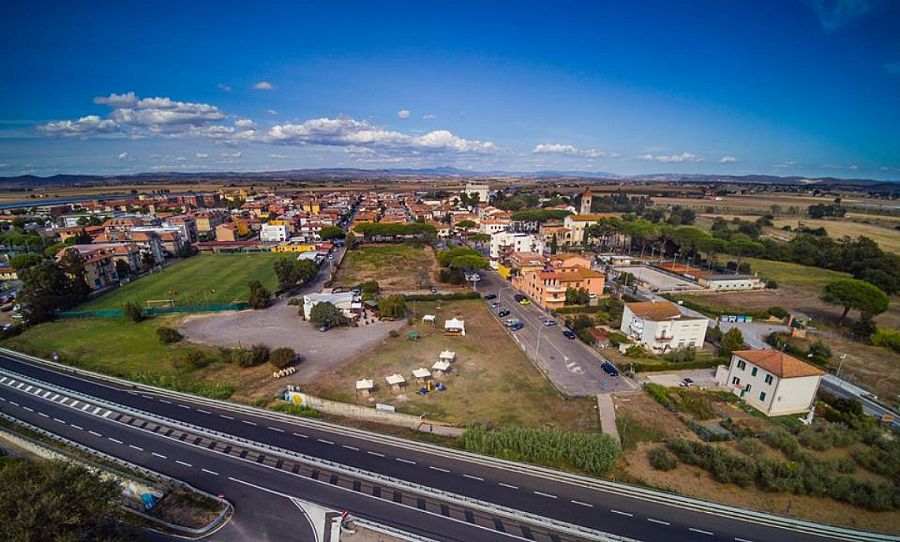 The town of Albinia in Tuscany's Maremma district is a frazione of Orbetello, near the Argentario Promontory.