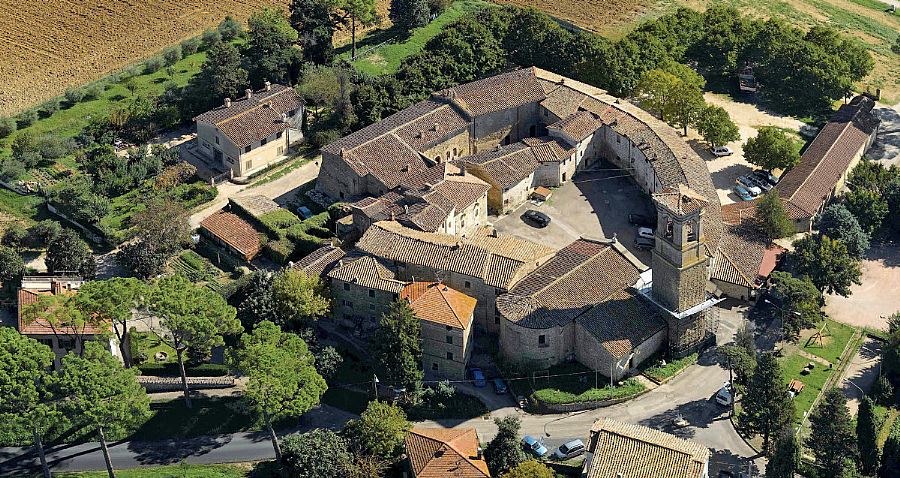 A medieval hamlet on a low hill, it has a long history, and a modern development. The ancient borgo is situated at the end of a cypress-lined road, occupying a low hill between Assisi and Perugia. Originally called Colle della Strada (hill on the road) it held a hospital that served pilgrims traveling to Rome, built in 1099. Eventually, it was fortified into a castle and walled for protection, and the hospital became a leper colony. In 1202, the castle was put under the control of Perugia. In that same year, a battle raged between Assisi and Perugia and a certain Giovanni di Pietro Bernardone was taken prisoner. He later became known as Saint Francis. In 1228, the hospital was placed under the dominion of the Holy See. In the post-World War I period, the hospital became a boarding school for orphans.
Today, the borgo and its walls are intact, and a charming hamlet to visit. It overlooks the misty fields below Assisi, and gazes up at that city on its higher hill. Nearby, the Bosco Macchia di Colle is a remnant of an ancient woods that has been here since prehistoric times. The town sits midway between Assisi and Perugia, and is a frazione of the city that is also the regional capital. The Perugia airport is just a few minutes away. That and the shopping mall (the centro commerciale Collestrada) brought the village into the modern age. There are lots of shops in the mall, that is one of the largest in Umbria.
Closer to Collestrada are the towns of Bastia Umbra and Ponte San Giovanni, both with railway stations.
Been there? Done that? Share your experience and tips!
Haven't visited yet? Have questions about Collestrada? Ask them here!
Explore nearby towns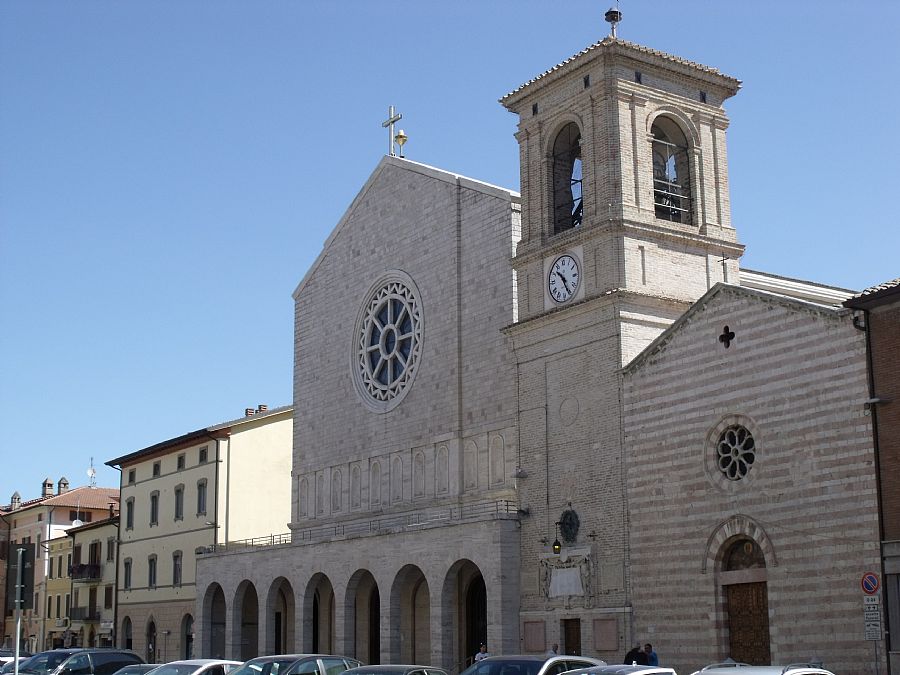 Situated along the Chiascio River, the town of Bastia Umbra is in the very heart of Umbria.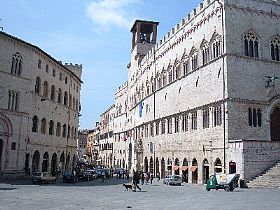 Perugia is cosmopolitan and unforgettable, and is also the largest walled medieval city in Italy.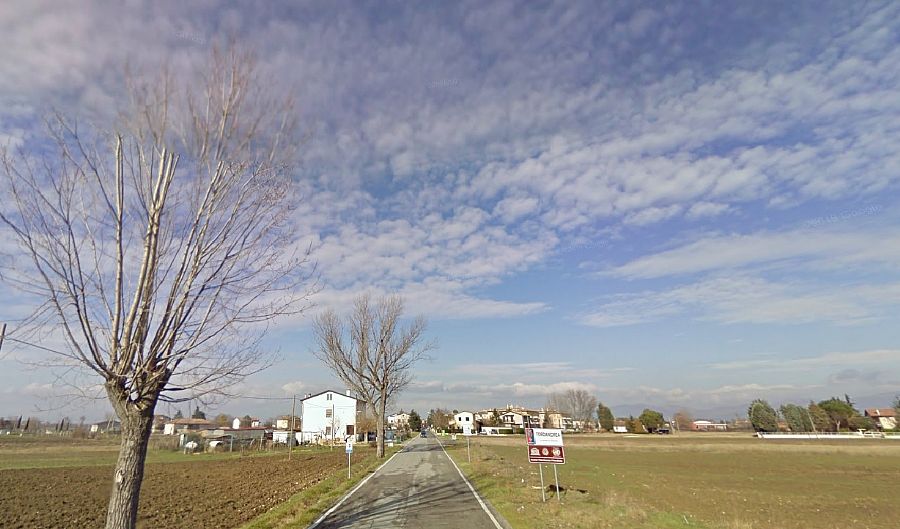 A hamlet below Assisi and part of the city's municipality, the town was part of the protective network of Assisi in the Middle Ages.