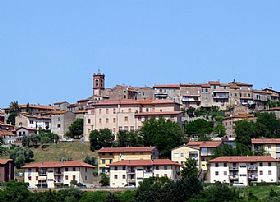 In the heart of southern Tuscany between Siena and Grosseto, Civitella Paganico clusters on a hill above a wavy landscape. The medieval walls and gates are still intact in the old town, giving it an old world air, while its rolling countryside is classically Tuscan.
It was an Etruscan town but grew up during the Middle Ages. It was a market town sponsored by the City-State of Siena to service this part of the territory. The Romanesque church of San Michele Arcangelo is the primary place of worship and preserves a beautiful cycle of frescoes. There are castles, palaces and other lovely architecture. The town is along the Ombrone River, which offers some fine swimming holes, while the woods and fields have nice walking paths. The town takes in several outlying villages, including Paganico Marittima, where the town hall is located. That "borgo" (medieval hamlet) is charming with its protective walls, stone buildings and cobbled lanes, also of Etruscan origins. Dogana is another village, whose name means "customs" because it was on the border crossing from Siena and the Grosseto territory. They assessed the customs duty and also collected pasturing fees from shepherds during the feudal period.
The residents of Civitella Paganico are called "froggies" because of the many streams which offer ideal habitation for the creatures, their croaking accompanying the summer nights' sounds. The town has a Frog Festival every year (sagra delle rane), where they turn up on plates. There is an annual Civitella in Musica festival in June and July, which features music, culture and (of course!) food.
Nearby you'll find the hot springs of Petriolo, a nice relaxing place to soak. The lovely San Quirico d'Orcia and Montalcino are nearby, as well.
Been there? Done that? Share your experience and tips!
Haven't visited yet? Have questions about Civitella Paganico? Ask them here!
Explore nearby towns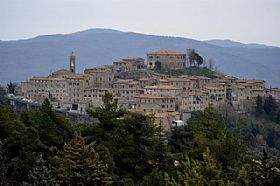 Pari is a perfectly-preserved Medieval village where time seems to stand still.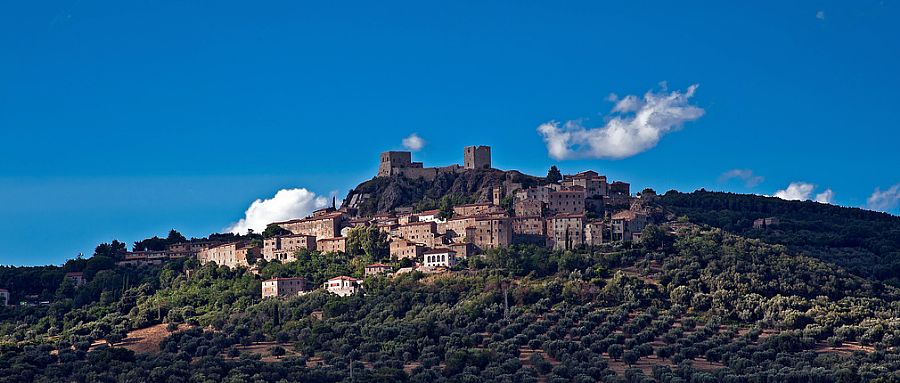 In the Maremma plains and low hills, the town of Roccastrada is north of Grosseto and south of Siena.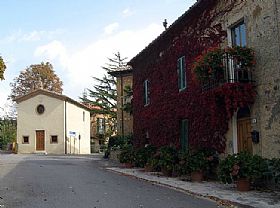 A little village in the wooded hills south of Siena, Iesa Palazzo is a step back in time.