City of Verona as UNESCO Site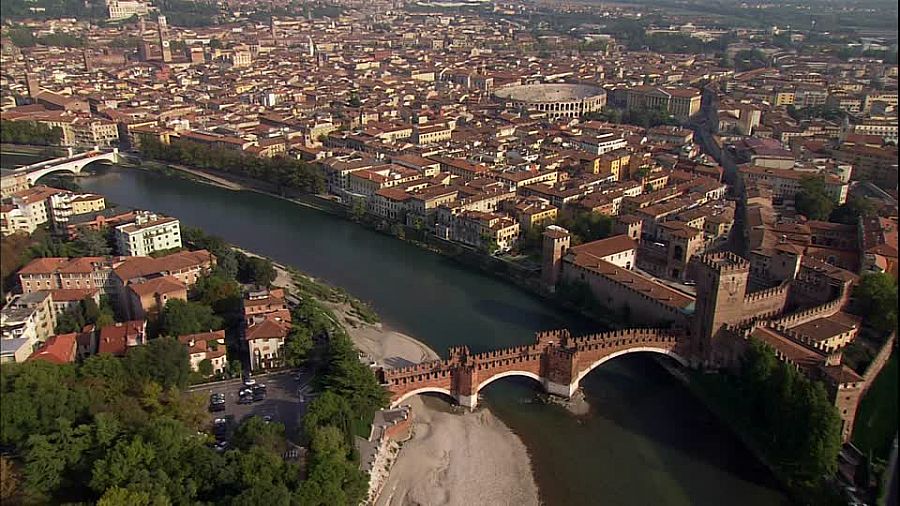 The dazzling, vibrant city center of Verona with its uninterrupted history is a UNESCO World Heritage Site. The basis for its inclusion on the list: In its urban structure and its architecture, Verona is an outstanding example of a town that has developed progressively and uninterruptedly over 2,000 years, incorporating artistic elements of the highest quality from each succeeding period.
Indeed, Verona's history dates back to between the 4th and 3rd centuries BC when it was a small town along the Adige River.. In the 1st century BC it became a Roman municipium and started to grow and prosper. In 774 it was conquered by Charlemagne. It was also ruled by the Venetian Republic and the Austrian Empire, as well as noble lords during its long history. The city expanded in the Middle Ages and retained that footprint until the 20th century
As a UNESCO site its architecture reflects 2,000 years of civilization and history, clearly seen as you visit the historic center. Verona displays the richest Roman remains in northern Italy, with two intact city gates from that era, along with Ponte Pietra bridge, the Arco dei Gavi triumphal arch, the Roman theater and the Arena amphitheater, which is still in use.
Medieval Verona is seen in its sinewy streets and its piazzas, including the Piazza delle Erbe, Piazza dei Signori and the palaces found there. The arcades, ramparts, and even the famous House of Juliet are from that era, as is the colorful Piazza Bra with its grand gate.
Verona is more than a handful of sights to see, it is a city to experience and one that reflects an unabated timeline for more than 2,000 years.
Been there? Done that? Share your experience and tips!
Haven't visited yet? Have questions about City of Verona as UNESCO Site? Ask them here!