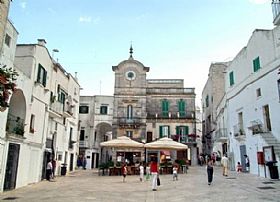 The white-washed city of Cisternino sits on the undulating plains of Puglia. It is listed as one of the most beautiful small towns in Italy. Originally founded by Greek settlers, it became the Roman town of Sturnium before being destroyed by Hannibal during his Puglian campaigns. It was re-established in the 800s by an order of Basilian monks who built a Greek Orthodox monastery here. It grew during the Middle Ages and the historic center reflects its unique development with "spontaneous architecture," as new districts were added gradually as needed to serve the growing town rather than being built according to a unified civic plan. The result is an interesting medieval center full of fascinating alleyways with archways that wind through the narrow bleached streets fronted by staircases, with balconies awash in flowers and characteristic little courtyards.
The town has an active evening passeggiata when the residents go out and stroll about to meet for a chat or an aperitivo. There are lots of cafes and restaurants, including a local peculiarity - macelleria-eateries, meat markets where you choose what you want and they grill or roast it for you while you wait. This rustic down-home dining option is fun and economical. There is an artsy community here that helps keep things lively.
The 13th century Church of San Nicola is dedicated to the town's patron saint and sits of the foundation of the former Greek Orthodox monastery. The squat square Torre Civica is the gateway to the historic center. The lovely enclosed main square, Piazza Vittorio Emanuele, is the heart of the town. There are several noble palaces around the village, most notably the Palazzo Vescovile, built in 1560 in late Renaissance style, and Palazzo Amato, a more opulent mansion with a cylindrical tower and arcaded balcony.
Cisternino is in the heart of Puglia's trulli region, a fascinating area to explore the peculiar architectural structures that are characterized by their cone-shaped roofs. Interesting towns in the area include Locorotondo, Martina Franca, Ostuni, and Alberobello. The port city of Bari is also in easy reach and is the closest airport to Cisternino.
Been there? Done that? Share your experience and tips!
Haven't visited yet? Have questions about Cisternino? Ask them here!
Explore nearby towns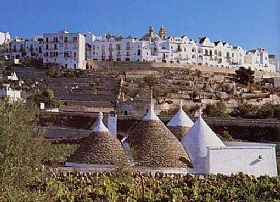 Lovely Locorotondo is cradled between the Puglia plains of the Murgia and the green Valle d'Itria, between the Adriatic and Ionian Seas.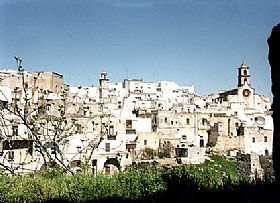 In the low hills of Puglia, Martina Franca is a gleaming jewel.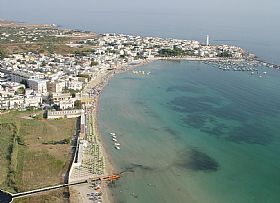 Torre Canne is a beach resort that is officially part of Fasano.