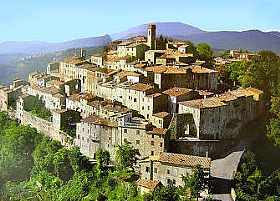 Chiusdino stands on a Metalliferous Hills, in an excellent position for the control of the upper valley of the Merse and the ancient road Massetana. Develops in the Lombard period, from the seventh century. Probably the first town center was built around a rock, the typical Lombard garrison that controlled this part of Tuscia.
The name derives from "clusae" or "Clausuræ", which was the name of the fortifications erected to control the steps, and the collection of duties. The village today is far from the main streets, however, it is well known, thanks to the famous (roofless) St Galgano Abbey, built to commemorate the deeds by Galgano Guidotti, who was born and spent his youth in Chiusdino.
Chiusdino still preserves the remains of two city walls, in addition to the original core elliptical, which developed along the altitude of the hill. There are medieval farmhouses and other fifteenth and sixteenth-century buildings. The oldest part within the first wall, corresponds to the current Portino ward. Here are some of the most significant monuments. In a dominant position, you will find the Rectory of St Michele Arcangelo, in which it is guarded St Galgano's head.
Walking down the streets of Chiusdino, you will get into the Church of St Sebastiano, the fifteenth century, known as the Church of the Society. A few steps further and you will see the twelfth-century Romanesque birthplace of St Galgano. On the ground floor a chapel reminiscent of the Saint. Coming out of the lead through the door of the first wall, you'll find the thirteenth-century Church of St Martino outside the walls.
Been there? Done that? Share your experience and tips!
Haven't visited yet? Have questions about Chiusdino? Ask them here!
Explore nearby towns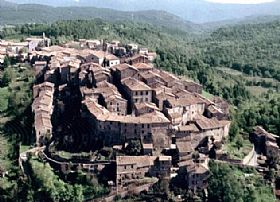 Monticiano is a village of about 1500 inhabitants located on the back of a hill, 365 meters above sea level, not far from Siena.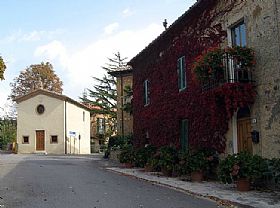 A little village in the wooded hills south of Siena, Iesa Palazzo is a step back in time.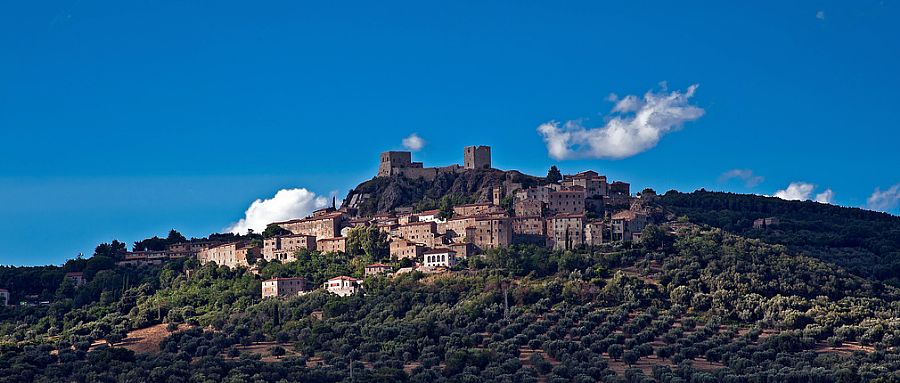 In the Maremma plains and low hills, the town of Roccastrada is north of Grosseto and south of Siena.