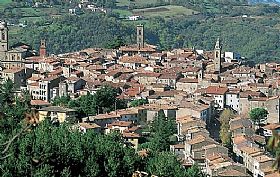 In the foothills below Mount Amiata, Castel del Piano rests above the plains in a hillside position. It is surrounded by wooded mountains that give way to fertile valleys, a setting so natural and undeveloped that it will leave you breathless. Here you'll find olive groves, beech forests, staked-out vineyards, and fruit orchards. The stone town gleams golden in the sun, a well-kept historic center that beckons to be visited.
Like the rest of the Maremma, Castel del Piano has a history that reaches back to the Etruscans who once occupied these lands. It's first mention in the records came in 890 AD when it was listed as one of the possessions of the Benedictine Abbey, then called Casale Plana. It was changed to Castel del Piano under the powerful Aldobrandeschi family, who built the fortified structure along with other buildings. It was passed to the Republic of Siena, then to the Duchy of Tuscany and the Medici rulers. Each embellished the town with palaces, homes, and churches, giving it an appealing appearance and making it a nice place to wander and soak in the Old World ambiance.
Harkening back to its history, Castel del Piano throws quite the party every September 8. The Palio delle Contrade started in 1402 and like its Siena counterpart, pits the town's districts against each other in a rollicking horse race, accompanied by pageantry, food, religious observances, and fun.
Around town, you'll quickly see why it's sometimes referred to as the "city of churches". Besides the abbey, there is the decorative Baroque Church of the Opera, filled with paintings by prominent local artists, and the Renaissance style Church of the Nativity, among other chapels. The Palazzo Nerucci with its interior courtyard now is home to an impressive art gallery, and the town hall and beloved clock tower are favorite monuments to gaze at, too. There is a Wine and Vine Museum that showcases the millennia-old tradition. For culture, they maintain their sumptuous opera house, the Teatro Amiatino.
Castel del Piano is a pleasant place in a lovely setting, near the hot springs of Saturnia, and in range of the lovely towns of southern Tuscany, including San Chirico D'Orcia and Montalcino.
Been there? Done that? Share your experience and tips!
Haven't visited yet? Have questions about Castel del Piano? Ask them here!
Explore nearby towns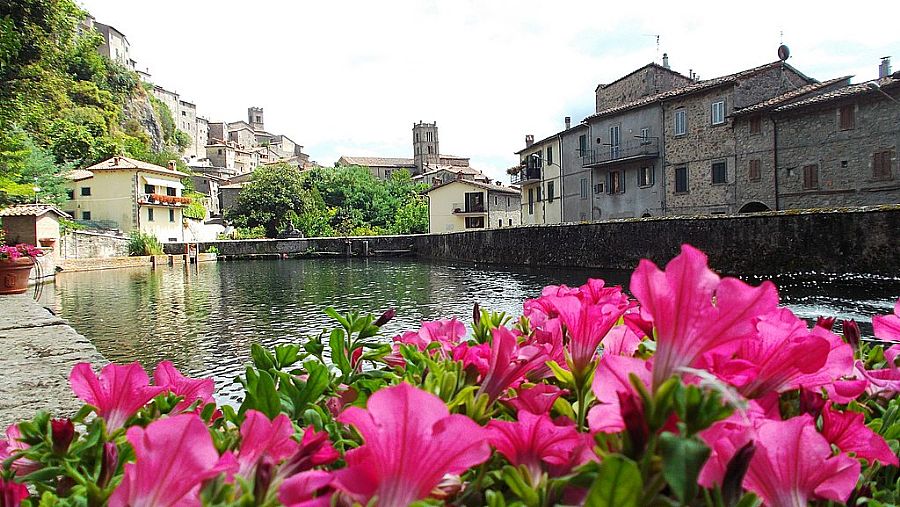 Located on Monte Amiata, between the Val d'Orcia and Saturnia, the pretty medieval town of Santa Fiora has much to offer for those who want old world Tuscany without crowds.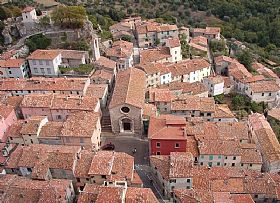 This pretty village is anchored on a cliff between its castle and a stone fortress rooted on a rock.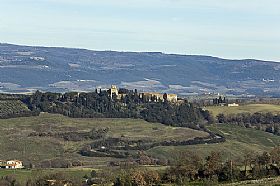 The stone hamlet of Cinigiano crowns one of the rolling hills of the Maremma area of Tuscany.