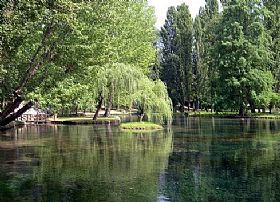 The intriguing village of Campello sul Clitunno sits squarely on the hilltop above the Via Flaminia, just north of Spoleto. The walled town stands like a medieval relic, beckoning to be visited...and well worth the short detour up the hill to see the Old World atmosphere that it preserves.
Still cradled within its stone protective walls, the village still looks basically like it did in the 1300s. The castle that created the hamlet is still there, along with a polygonal shaped tower. Campello could be used for a movie set in the Middle Ages! The castle was built in the 10th century by a Frenchman in service to the Duke of Spoleto named Champeaux, whose faithful service was rewarded with a feudal estate. His name was eventually mutated into Campello. There had been a settlement here in Roman times because of its location along the Via Flaminia and for the abundance of fresh-water springs that emit here. The springs were even mentioned by Pliny, and a Roman temple dedicated to Jupiter was constructed above the river.
Another temple was built there by the Longobards, which is now a UNESCO site. The small classically-style building is a beautiful work of art with elaborately carved columns and decorations. Another church worth visiting is San Biagio in the hamlet of Acera, done in Romanesque style with medieval frescoes.
Campello sul Clitunno is best known for its springs and the lake that is formed there, with particular flora and fauna as a result. A beautiful park has been placed at the lake, making it the ideal spot for a picnic or a quiet walk.
Campello sul Clitunno is near the pretty town of Trevi, also worth a visit. It is only about 10 kilometers north of Spoleto.
Been there? Done that? Share your experience and tips!
Haven't visited yet? Have questions about Campello sul Clitunno? Ask them here!
Explore nearby towns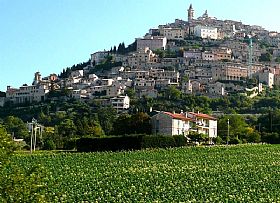 Located in the central-eastern Umbria, between Foligno and Spoleto, Trevi rises on the slopes of Monte Serano, perched on a hill rich in olive trees facing the plains of Spoleto.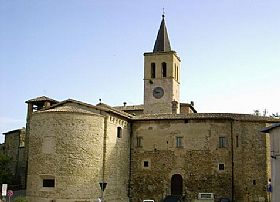 A pretty country town in the hills of Umbria, Castel Ritaldi is in the green heart of the region.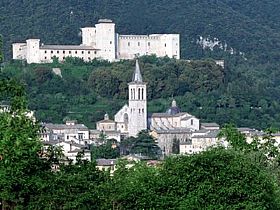 Wedged among woods on a hillside, Spoleto is a nearly perfect medieval city with loads of charm in a beautiful setting.