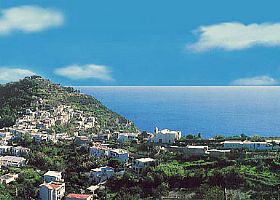 Barano is Ischia's second largest town and one that has kept its painstakingly planted and tended vineyards and vegetable gardens. In fact, the island's wines have been heralded at home and abroad. Try the Biancolella and the Per 'e Palummo for flavours you will never forget.
The very fertile land of this stunning volcanic place attracted many colonizers. The Greeks built a notable nymphaeum, under the warm protection of the nymphs Nitrodi and Apollo, protector of beauty and health. The artifacts found there are currently preserved into the National Archeology Museum in Naples. There are still traces of the Greek and Roman origins in some expressions of the local dialect deriving from those ancient languages.
Barano d'Ischia unfolds over the rolling hills that give way to the southern seaside of the island, interlacing the macchia, breathtaking wooded craters and mountains. The territory is divided into several hamlets under the municipality of Barano, scattered around the delightful hills. The hamlets have rich history and traditions lost in time. The population has peasant origins.
The main magnet for tourists is the bay of Maronti, a splendid natural bay that is two kilometers long, with fabulous beaches and evocative areas, such as the valleys of Cava Scura and Ormitello, reachable from Buonapane.
You will be impressed from the spacious solemnity of the central piazza, and the historical center flows off of the piazza, where you will admire ancient buildings dating to XVIII and XIX centuries in all their pure austere elegance.
The most important thermal spring is Nitrodi, a thermal park and garden that is popular for the high quality if the curative waters and the spa treatments offered.
Been there? Done that? Share your experience and tips!
Haven't visited yet? Have questions about Barano d'Ischia? Ask them here!
Explore nearby towns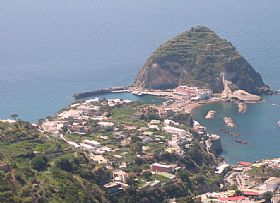 The island of Ischia never fails to surprise.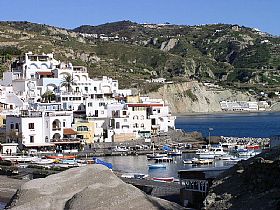 A captivating town on the island of Ischia, Sant'Angelo is worth visiting.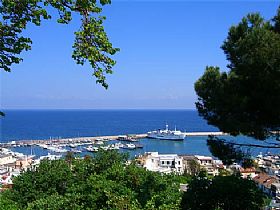 Casamicciola Terme lounges on the northern shore of the island of Ischia.