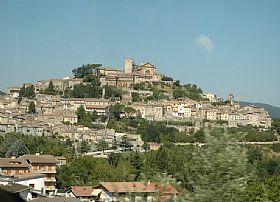 Town of considerable historic and cultural interest, Amelia's one of the most ancient Italian towns. The city, entirely surrounded by polygonal walls of the seventh century BC is distributed on a hill overlooking a sweet and pleasant countryside. It's sitting on a hill in the south western corner of Umbria, and above the River Tiber to the east and the River Nera to the west.
It was an important center of Umbria, and then thriving town hall of the Romans with the name of 'Ameria'. Amelia was in fact purportedly founded by a legendary Umbri king, King Ameroe, who gave the city the name Ameria. Both Roman and Umbrian civilizations have left their testimonies indeed, and this is demonstrated by the exhibits in the Archaeological Museum where it is exposed the beautiful bronze statue of Germanicus, and ten large areas with Roman cisterns.
The old town centre is well preserved and charming, full of monuments and works of art of the Middle Ages and the Renaissance. At the top of the hill stands the Cathedral alongside the Civic Tower, a symbol of communal freedom. The picturesque Piazza Marconi still preserves the atmosphere of the past. There is a fine architecture of noble buildings like the Palace Petrignani, Palazzo Farrattini and Venturelli, all with frescoed rooms. In the churches of St Francesco and St Augustine are preserved many works of art, while in the church of St Magno is a precious organ.
On the outskirts of the city, nature finds moments of rare beauty in the Rio Grande Park, an oasis of greenery and tranquility. You can rent a row boat and toodle around in the shade of alder, poplar and willow trees, looking for lovely ducks and herons. There is a small park called La Cavallerizza, hosting a horse racing track, with a walking - or jogging - path round about.
The atmosphere of the past and the city's history relive in the tradition of the Palio of the Doves and the Reenactment of the Statutes Amerini. Amelia and the surrounding area can be a wonderful place to escape the crowds you will find in places like Perugia and Assisi. Pack a picnic, and take a day to relax here. You'll enjoy it!
Been there? Done that? Share your experience and tips!
Haven't visited yet? Have questions about Amelia? Ask them here!
Explore nearby towns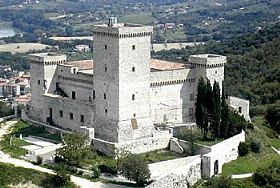 Historical documents and finds testify that Narni, whose primary name was "Nequinum", has been inhabited from the Paleolith.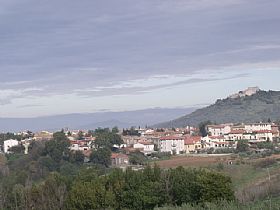 Guardea rests on a hillside in Umbria where the region brushes up to northern Lazio.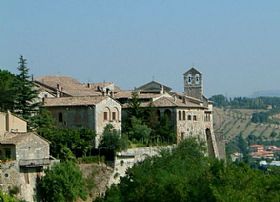 The medieval hamlet of San Gemini, close to Terni and Narni, lies on a hilly landscape spotted with torrents and valleys, where a long time ago it was a Roman settlement.