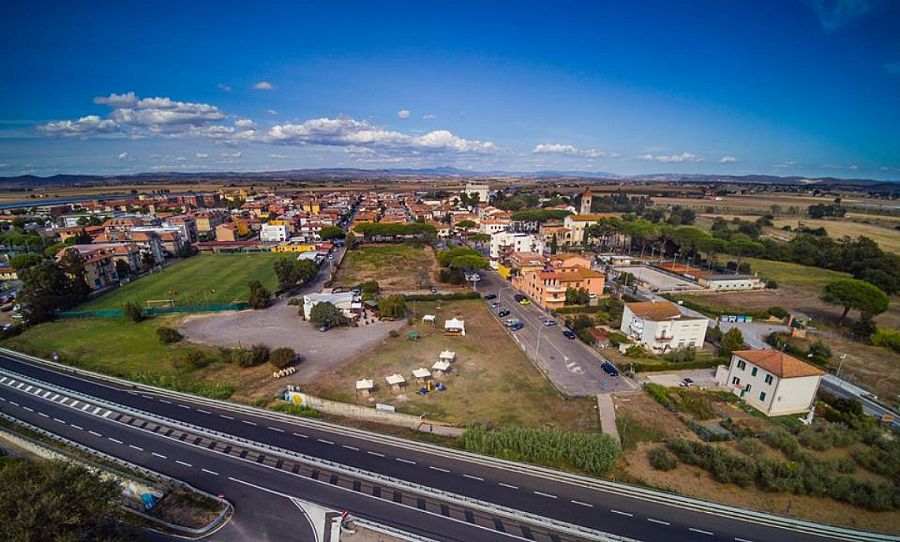 The town of Albinia in Tuscany's Maremma district is a frazione of Orbetello, near the Argentario Promontory. It sits at the mouth of the Albegna River, and indeed the town's name was originally spelled that way, but then changed to Albinia. It is along the ancient Via Aurelia.
Archeological finds put the town's origins to the 1st and 2nd centuries; it was a center for ceramics - wine amphorae, bricks and pottery were found along with ancient kilns. With the low-lying and flood-prone area, it didn't develop as a major center. However, the Torre delle Saline -or salt tower- was built in the 1400s to oversea the production, storage and distribution of that important commodity, and the tower was further fortified in the 1600s by the Spanish.
It wasn't re-developed as a town until the Fascist era, with the draining of the marshes. Since then, Albinia has grown as a rural center for the surrounding agricultural community, and as a low-key tourism destination. It is along the river just inland from the sea, and the beaches are mostly backed by pines and brush (called macchia -MAH-kee-ya). There are serviced beaches where you can rent umbrellas and sun beds, along with lots of free beach. In town, the church of Santa Maria delle Grazia was dedicated in 1957, and is a contemporary neo-Romanesque structure designed by Ernesto Ganelli. It holds a statue of Santa Rita that is much loved by the townspeople. In front of the church, the piazza is named for the Angeli del Fango, or Angels of the Muds. It is a reference to those who helped dig out the town following a disastrous flood in 2012 that put all of Albinia under water. The Piazza delle Regioni is the town's gathering spot, and the scene of meet-ups, fun, concerts and events.
There are restaurants and beach bars to enjoy, the unique Orbetello WWF nature park, and the vast Maremma natural landscape.
Been there? Done that? Share your experience and tips!
Haven't visited yet? Have questions about Albinia? Ask them here!
Explore nearby towns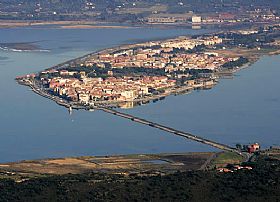 Orbetello is a sliver of a peninsula with and island feel.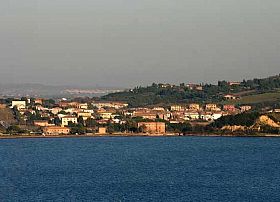 On the Gulf of Talamone, Fonteblanda is a village that is officially part of the town of Orbetella.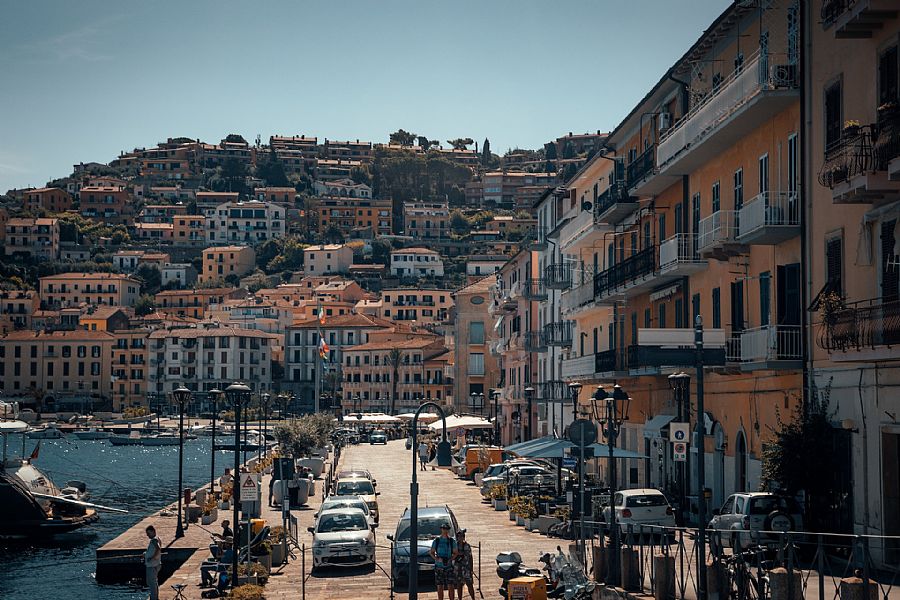 On Tuscany's "wild side" the Monte Argentario is an "island" connected by strips of land to the Maremma region, and its pretty town of Porto Santo Stefano is a really lovely place.