Transfers, taxi and limousine service, car with driver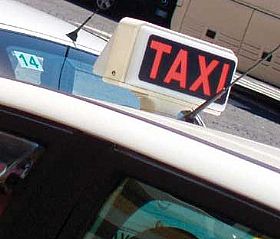 If you are not keen on reaching your villa by public transportation, you will be happy to know that taxi or limo service (or car with driver service) is available and can be booked ahead of time. Most drivers speak English, and often they are also excellent guides and will be happy to show you around the area during your stay, if you wish.
Here at Summer In Italy we enjoy focusing on what we do best (vacation villa rentals, we hope!), and we do not provide these transfer services ourselves. However, here are a few professional drivers who can help you, along with a handy form to quickly make contact. Please understand that Summer In Italy is not affiliated with these drivers, and that it will be their responsibility to get back to you with a response.
Request transfer quote and information
Your request has been sent.
Please note that requests are sent directly to the transportation companies. It will be their responsibility to promptly answer and get back to you with further information.
Drivers who provide transfers, taxi, limo or "car with driver" service for the Amalfi, Sorrento, Naples and Cilento areas: