Buying TrainTickets in Italy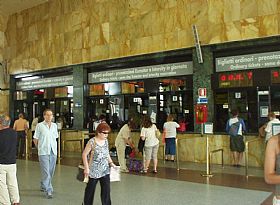 The experience of buying train tickets in Italy may make you feel compartmentalized. First you are lined up in narrow lanes, you're assigned a class, given a carriage number and a seat number, and then you are told to take yourself off to a specific bin. :)
Buying tickets is easier than you think. You can use the websites - Trenitalia and ItaloTreno- if you want to get them in advance. Otherwise you can buy at the station, with the automated machines (you can choose your language preference), or at the ticket windows.
TRENITALIA. Before buying your ticket, be sure to check their special offers, which may save you money. Click "Offerte e Servizi" on the top bar. On Trenitalia.com you can switch from Italian to English, French, German or Chinese by clicking on the Italian flag at the upper right corner of the page. Then proceed to follow the website inputting your cities using their Italian names (for example, Roma to Napoli, rather than Rome to Naples).
The fastest trains are the Frecciarossa (literally "red arrow") with no or very limited stops; and then the Frecciargento ("silver arrow). The IC is the Intercity, and the slowest is the Regionale, which stops at most of the towns along the route. Once you choose your train option (first class, second class, business class), you can pay by credit card or PayPal.
You'll need to create a log-in and fill in your information. Be sure to check their special offers, as you can sometimes get a free cab, discount sightseeing tickets, or other offers. Then complete your purchase. If you buy at the station, use the machines to select your stations and pay in cash or by credit card. If you have problems, you can go to the ticket windows for assistance.
ITALO TRENO is the privately-run high speed train (with carefully coordinated Italo Bus connections to provincial cities). They're known for their friendly and helpful service. Again, be sure to check their Offers for discounts. If you sign up for their mailing, you can receive additional subscribers-only offers. The site is easy to use, and comes up in English. The primary train cities are on the left side of the drop-down list, while the provincial cities with train-then-bus connections are on the right side. You do NOT have to register to buy tickets online. You can click the gray box to receive a text message (SMS) of your ticket at no charge.
The most comfortable way to travel along the Amalfi Coast and Sorrentine Peninsula is certainly by bus.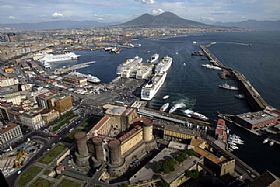 Here are the links to the transportation sites that a traveler to Southern Italy might be interested in.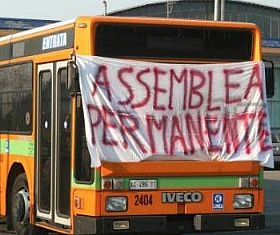 For you, as a traveler to Italy, it might be important to be aware of any transportation limitations that might affect your trip.
Been there? Done that? Share your experience and tips!
Haven't visited yet? Have questions? Ask them here!