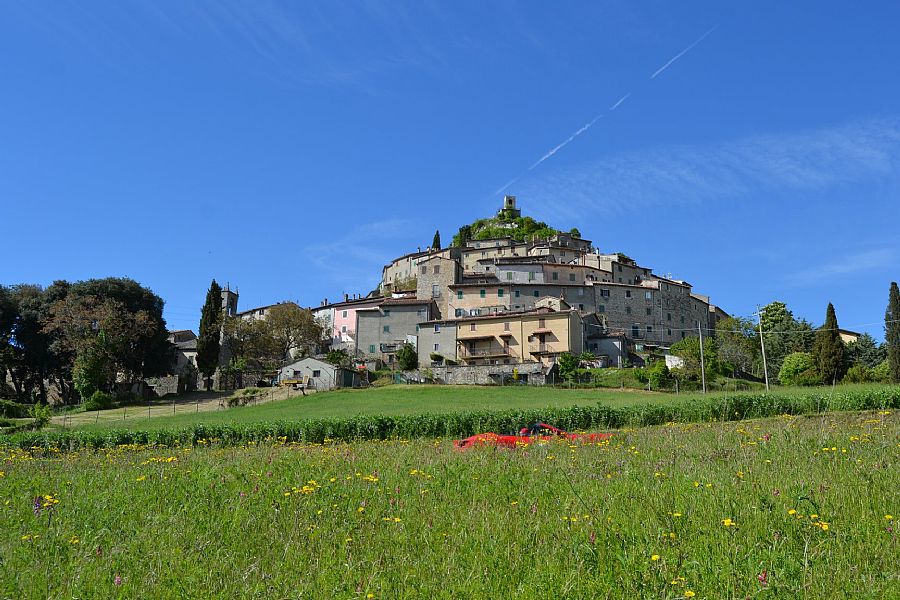 The distinct shape of the town encircling a rocky cone is visible for miles, set above the wondrous landscapes of Tuscany's Val d'Orcia. The gentle cultivated hills studded with towering cypress lined lanes, dotted with vibrant poppies and interspersed with vines and olive groves is probably the most distinctive and recognizable landscape in Italy, the feature of many postcards, calendars and travel materials. It was named a UNESCO World Heritage Site. Here, timeless towns like San Quirico d'Orcia and Castiglione d'Orcia retain their ancient charm. In fact, so does Campiglia, and it is under the adminstrative umbrella of Castiglione d'Orcia. There are beautiful drives to enjoy the picturesque scenery and lovely towns.
Set near Pienza, Siena, and spa towns Bagno Vignoni and Bagni San Filippo, you won't be bored. There are also many wonderful country roads and paths to walk, a popular pasttime.
Campiglia d'Orcia dates its founding to 973 and the noble Visconti family. The ruins of the castle, known as Rocca Visconti, rest on the top of town, where only the medieval tower remains providing a beautiful view and mystic-looking backdrop.
The ancient Via Francigena passed near here and the town was in the middle of the strategic wrangling for control among the factional city-states. It tended to side with Siena and came under the dominion of the Republic of Siena definitively in 1429. It became a feudal estate in the 1200s, and a marriage between a Visconti bride and Salimbeni groom gave control over the territory to the Salimbeni clan.
Campliglia keeps the urban plan it was designed with in 1000, so be sure to wander the antique lanes and soak in the old world ambiance, and the views over the valley, hills, and Mt. Amiata.
Photo credit: ProLoco Campiglia d'Orcia
Been there? Done that? Share your experience and tips!
Haven't visited yet? Have questions about Campiglia d'Orcia? Ask them here!
Explore nearby towns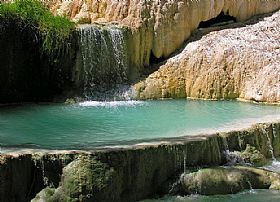 Amidst the beautiful backdrop of the Val d'Orcia are some of Tuscany's most interesting hot springs.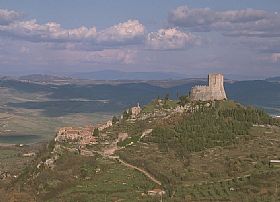 Castiglione d'Orcia is in a postcard setting among the gentle hills of the Orcia River valley.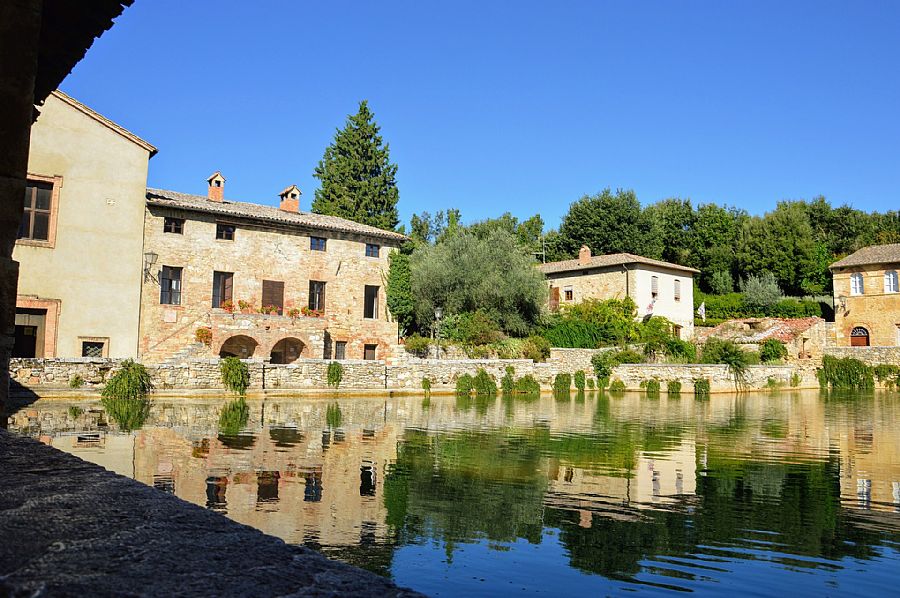 In the beautiful Val d'Orcia of Tuscany, the town of Bagno Vignoni is distinct among the many lovely hill towns.