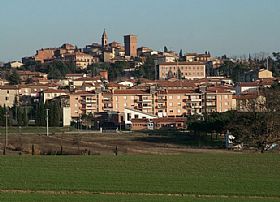 The ancient origins of Bettolle originated from the Etruscan Age. The name might derive from the presence of a birchen wood (Italian Betulle) nearby, some historians do think it could be referable to Petui, Etruscan proper name (later changed in Bettonula, then Bettona and Bettolle).
In 1014, the emperor Enrico II gave Bettolle to the Abbot of Farneta, calling his residence Villa di Bettolle. Bettolle became feud of the Cacciaconti family, lords of Sinalunga and, in 1266, the Republic of Siena sent a Podestà to govern the castle, even though the Cacciaconti's kept a strong local influence. The Medici's conquered Bettolle in 1554. The feud was abolished in 1749 and the village got annexed to Sinalunga, while the emperor Leopoldo II, grand duke of Tuscany with the name of Pietro Leopoldo I finished the reclamation works of the entire Val di Chiana.
The modern urban complex has extended all around the medieval centre and Royal Fattoria (Reale Fattoria di Bettolle) belonged for a long time to the knights of Santo Stefano and the Grand Dukes of Tuscany. The Fattoria used to be one of the most important of the Grand Ducky of Tuscany. Today you can still admire the splendid villa, perfectly preserved, and a number of rural houses, called "Poderi Leopoldini" as wanted from the Grand Duke Pietro Leopoldo di Lorena.
Bettolle is crossed by the canal Maestro della Chiana, whose banks are just ideal to make relaxing walks, far away from the noise and chaos.
Have a look at the Church of St Cristoforo, built over the ruins of an old parish church dedicated to Maria Assunta.
Events...
Palio della Rivalsa (June)
La città dei Presepi (December to January)
La Valle del Gigante Bianco (June)
Curiosity...
Ezio Marchi, father of the worldwide known Chianina cattle – one of the oldest breeds of cattle in existence – was born in Bettolle.
Been there? Done that? Share your experience and tips!
Haven't visited yet? Have questions about Bettolle? Ask them here!
Explore nearby towns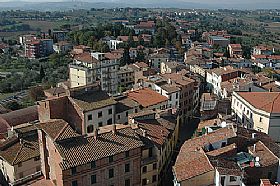 For all those who are searching for places of interest, rich in emotions and continuous discoveries, Foiano della Chiana represents a true and unique mine of curiosities and itineraries.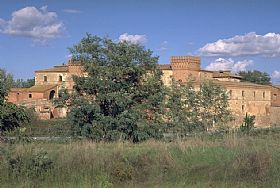 Frescos, tables, paintings statues by important authors among which: Benvenuto di Giovanni, Sano di Pietro, Rutilio Manetti, Domenico Beccafumi, Guidoccio Cozzarelli, Sodoma, Santi di Tito.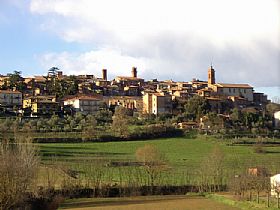 Torrita di Siena is called "a mini Siena" for its style, atmosphere and history that tied it to that city-state.